Hi, let's tallk today about my VGA Board#1 for the Canon X-07 (or any centronic compatible system)
see how the whole system looks like...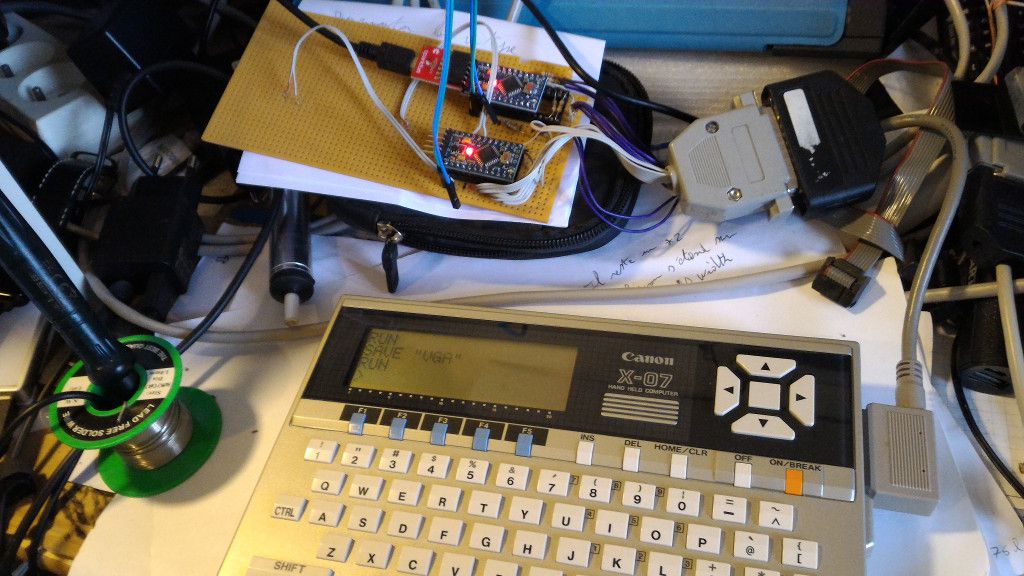 The result looks like that ...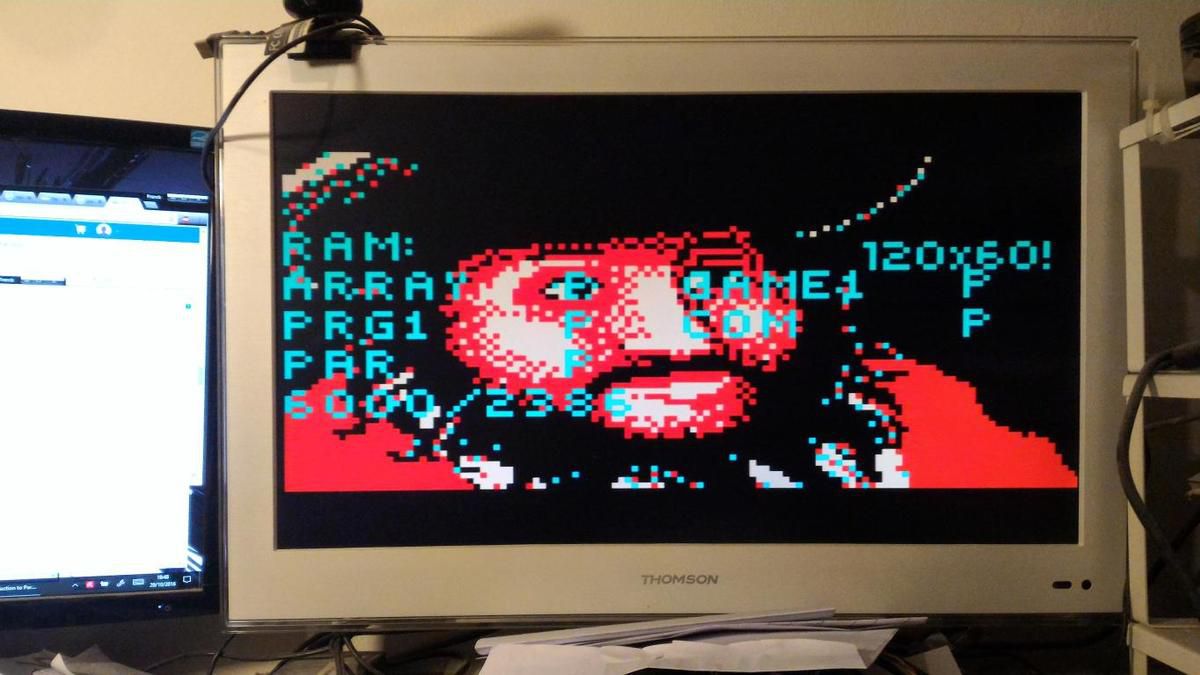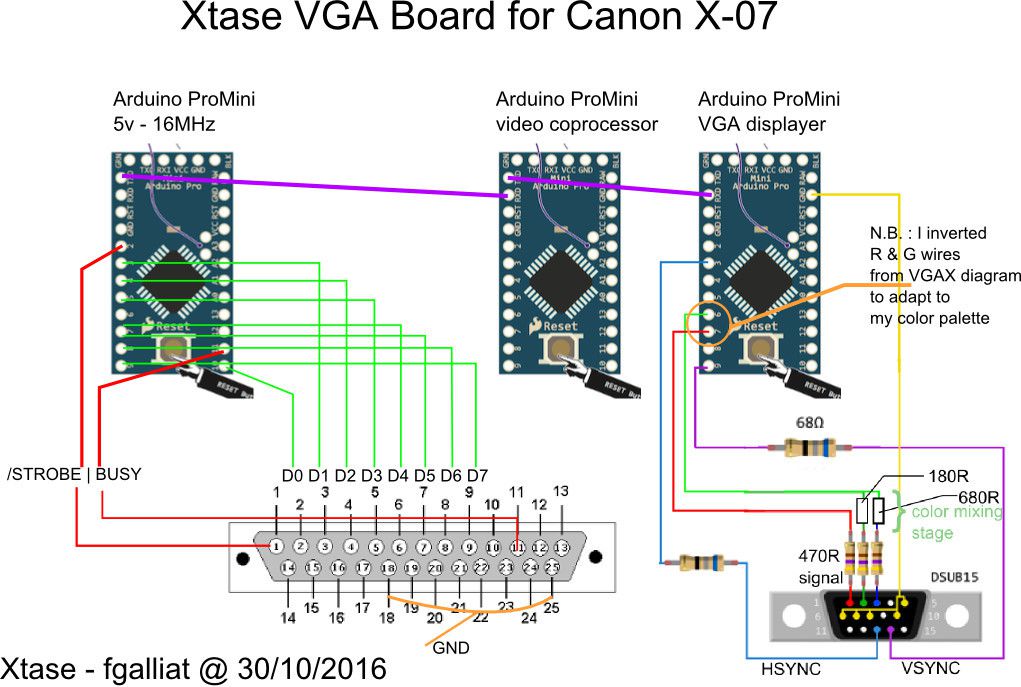 I added an optional "video coprocessor" between parallel port reader & VGA displayer.
It's not yet soldered but will provide more routines to draw on VGA screen (actually can only call a wallpaper & write some text in 4colors)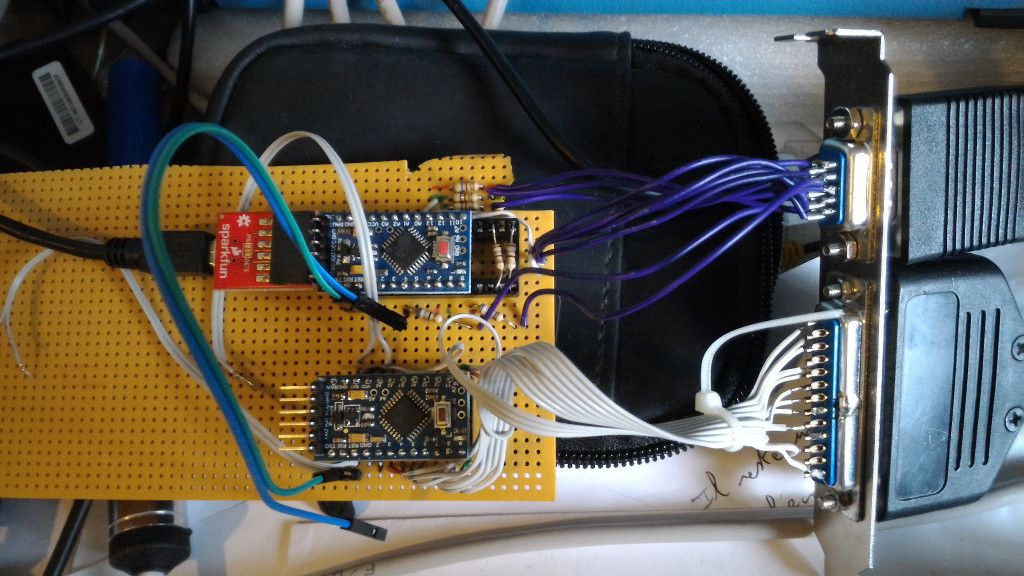 Has I mentioned in my previous page, I can 'mirror' characters from builtin LCD to VGA ...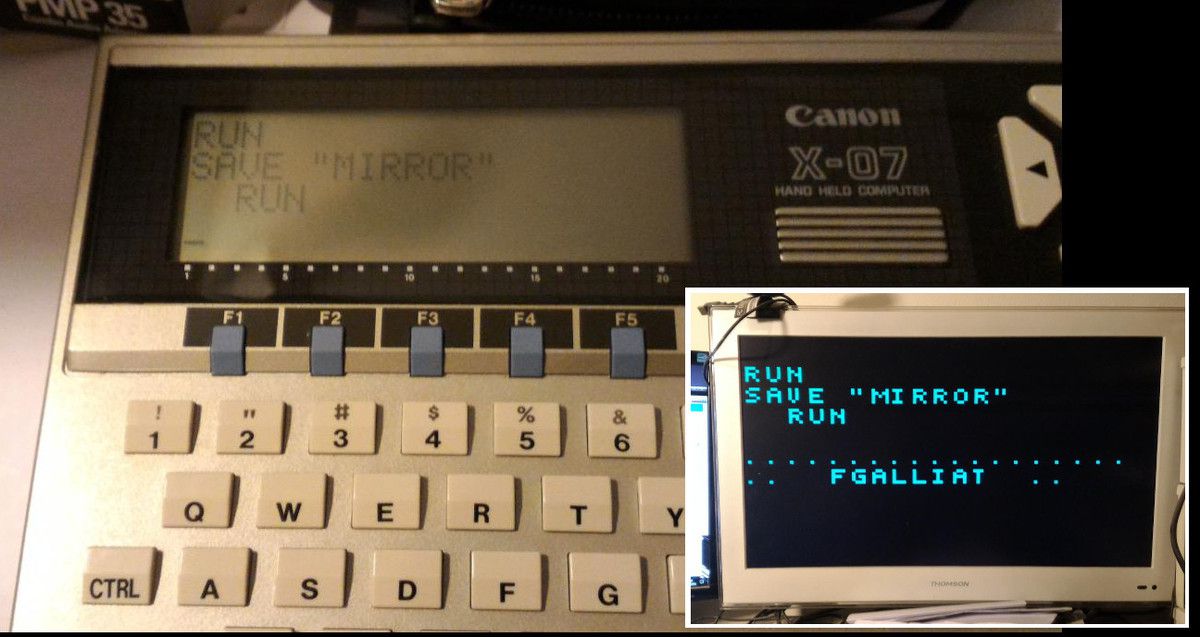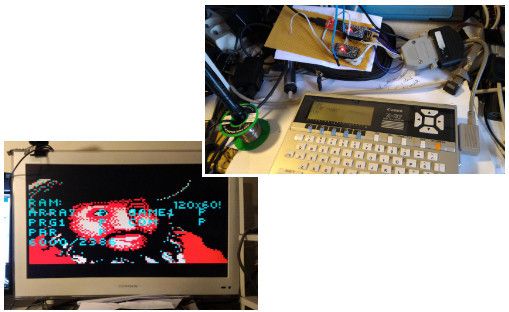 For anyone interested ... here's the "displayer" circuit .ino source code (needs VGAX lib.).
Others source codes will come soon ...